Classes & Programs
Training
Strength Training
Whether you're a weekend warrior, a stay-at-home mom, or a high school/college athlete looking to improve your jump, strength, power, and speed, our sports-based training program is designed to help you become stronger, leaner, and look better.
Fat Loss
If you're looking to achieve sustainable fat loss and maintain a healthy weight, I can offer the guidance and support you need. My approach is centered around the idea of loving your body and treating it with care.
Flexibility Training
Whether you're a fitness enthusiast, athlete, or someone simply looking to move more pain free and comfortably. Flexibility and mobility training is an essential component of a well-rounded fitness program.
Senior Training
Age is just a number as many of my clients are in their 60's and 70's out perform people 1/2 their age.
Programs For All Fitness Levels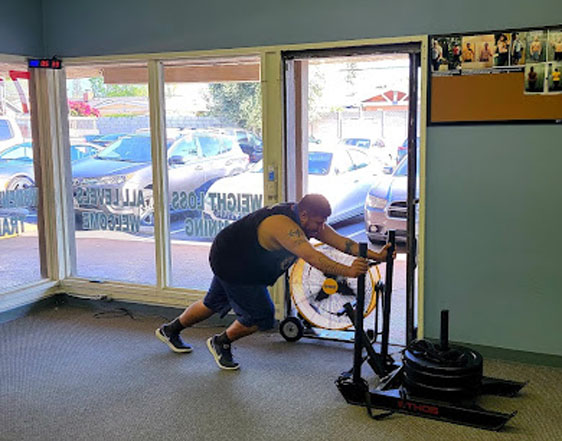 Training Plans Designed To Reach Your Goals
Together, we'll work on creating a customized plan that fits your unique needs and goals. This may include a combination of healthy eating habits, exercise routines, and lifestyle adjustments designed to promote long-term fat loss and overall wellbeing.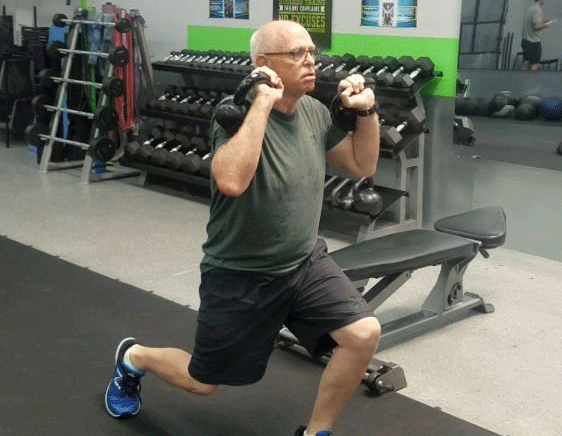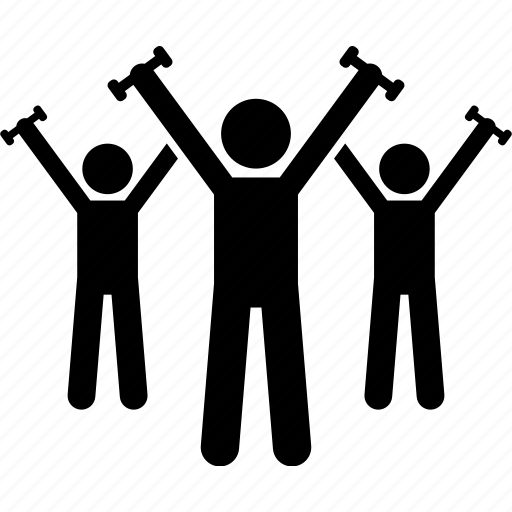 Semi Private Training
Our group training provides a fun and motivating atmosphere that promotes accountability, camaraderie, and cost-effectiveness, allowing individuals to achieve their fitness goals while enjoying the benefits of a shared experience.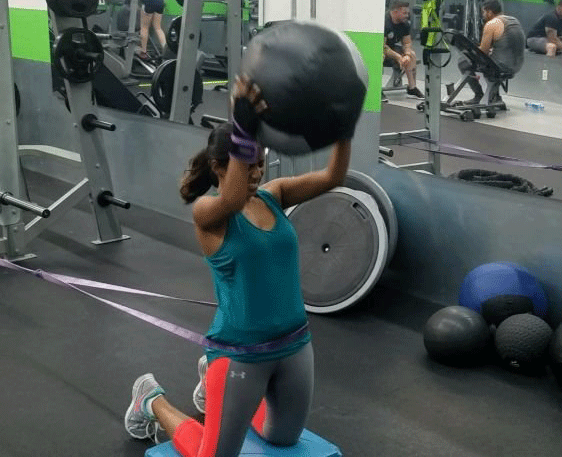 Individual Private Training
Our private training provides personalized attention, customized workout plans, and accountability, providing you with a more efficient and effective way to achieve your fitness goals.
Real Clients. Real Results
Joel is a very skilled trainer. His knowledge in the human body and sports therapy surpasses most physical therapists I have been to for muscle issues/pain. He has changed my life within just several sessions of demor muscle spot therapy. I have been struggling with muscle issues for the past year, and Joel has brought my pain levels down from an 8 to a 4.
I never thought I would get better, take it from someone who's been there. Try Joel.
– Lexa S
Joel is an excellent trainer. He is very knowledgeable about fitness and nutrition. I have worked out him for years. He has helped me fix my posture and balance and trained me on lifting weight. He customizes exercises for for my need and they are very effective. He is very attentive while working out making sure I have the proper form to prevent injury. His workouts are challenging and yet fun! It motivates me to exercise and workout hard. 💪
– Semira
I've had some trainers in the past but Joel is by far the best one. It's been two months and I've gained strength and muscle! Joel's workouts are different every time so your never bored. He's also very knowledgeable in helping with eating as well. If you want results call Joel.
– Loretta E.
Solid place to get fit and work on lifting techniques, been going for 8 months twice a week and definitely see improvement in strength , put on 10 lbs and lost an inch off waist size from Joel's routine, awesome environment to power through a workout
– K
Joel is a great trainer! I've been doing 1 on 1 training with Joel for only 5 weeks and have already lost 10 pounds and built up some muscle too. I'm not a big fan of working out but Joel's workouts are always fun yet challenging at the same time. He listens to my requests to target specific areas and creates new work outs each time to meet my needs. I was able to try out his boot camp class as well and plan to return again this weekend. Joel is creative in his workouts, knowledgeable in his field, pushes you hard and listens to your needs. Try 1 on 1 or boot camp if you're looking for results!!
– Marianne P.
Joel is the best personal trainer I've ever worked with. He has helped me get stronger and build muscle. He makes me feel very comfortable and works with me when I have injuries or aches and pains. He knows what he's doing with fitness and muscle education. He also does great with deep tissue and body/ muscle work. He also works with my 15 year old daughter who plays volleyball at Orange Lutheran High school and ACT volleyball club. He's really helped improve her form in lift and her game performance.
– Sorrell H.
Joel created a safe and encouraging environment for me to work on my body goals. I was able to lose some weight and increase my over all strength. Great part about working with him was that I had someone to encourage me to work out on days I did not feel like doing so. I would recommend him.
– Milinda E.
My 13 year old soccer player trains with Joel. He is great to work with. My daughter has stayed active through the summer because of the training with him. She is much stronger and happier.
– Jackie L.
I have had a wonderful experience training at Life Athletics. Joel is professional, has a great attitude, and is extremely knowledgeable about how the body works. He goes out of his way to give you a personalized and effective workout experience based on your experience level, goals, and needs. Highly recommended!

– Heather M.
Joel is filled with knowledge about every sport and if he's not he goes out of his way to learn it and help you get better at it. He has helped me so much with my sport i jump higher and hit harder and it's all thanks to him!
– Emily R.
I have train with Joel a few times and I can tell from my experience that he knows what he is doing. He is always at the top of the game. I have a history of kickboxing and weightlifting and he is able to incorporate all that into a killer workout. I had trainers in that past that aren't capable of make me struggle with an exercise like Joel does witch makes me push to my limits and see the results I want. Highly recommend him.
– Emeline M.